For most children, some of the best fun to be had is found outdoors. So, a little bit of rain or some wind probably won't stop your little adventurers from enjoying the great outdoors.
That being said, it is important that your kids are well-equipped and appropriately dressed for all the adventures ahead. This will allow them to enjoy every minute of their activity no matter the weather.
So how can you ensure that your little explorers have all they need to protect them from cold wind, rain and unexpected weather changes? Here are some absolute must-haves that will help to keep your kids warm, comfy and perfectly prepared for all circumstances they may face while immersing themselves in their exciting outdoor experience!
Weather-proof wellies
With puddles and muddy paths being a commonplace in most outdoor trails, it's essential that your child wears the right footwear. Wet and cold feet can ruin even the most enjoyable game, so comfortable, water-resistant shoes are probably the most important element of the whole attire.
JCB's "Fun in the Mud" wellies have been designed to help your little ones through all those muddy walks and protect their feet from getting soaked. With their handy pull handles and thick gripped soles, these boots will ensure safety and stability of movement even on the most slippery surfaces!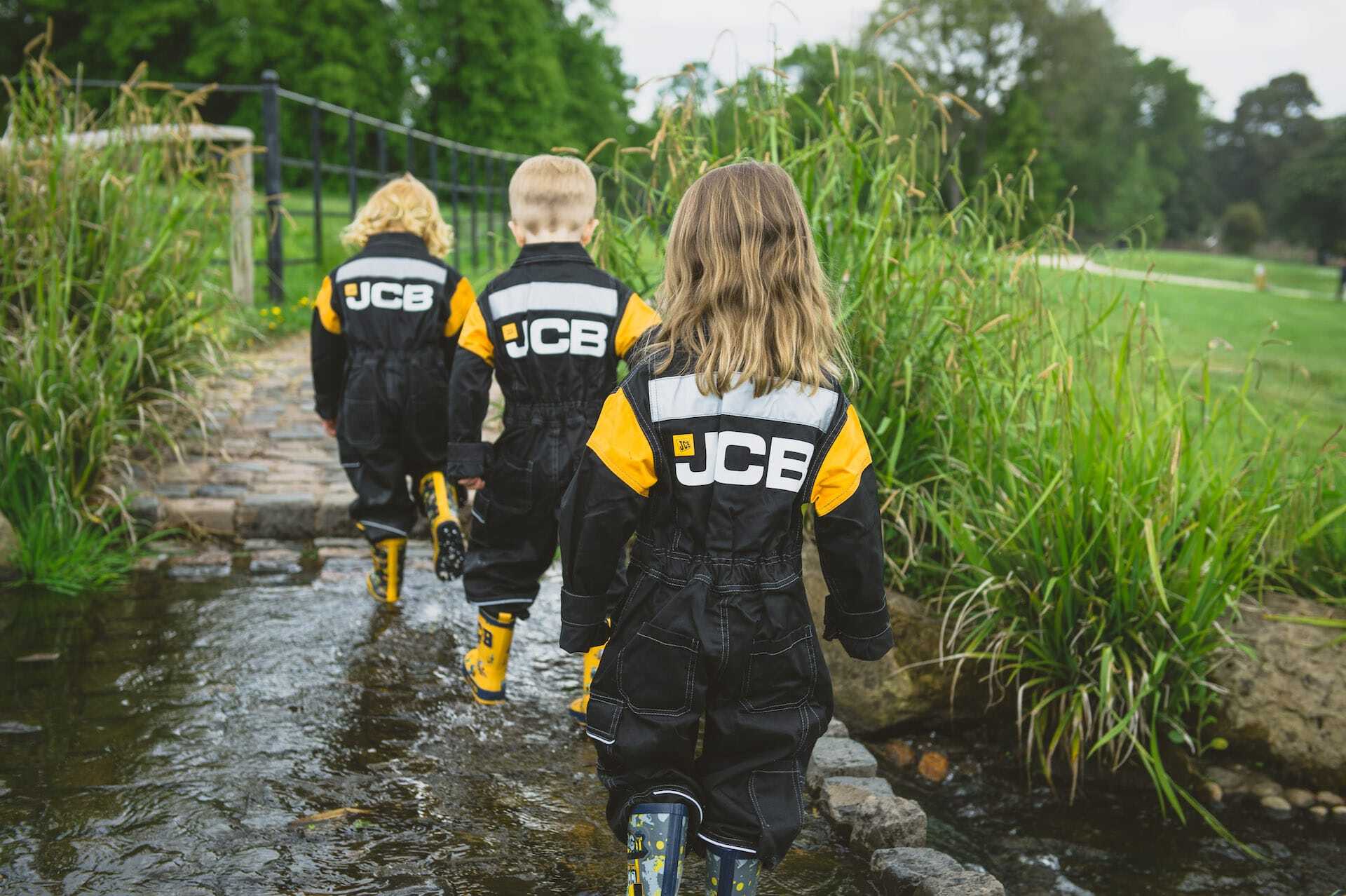 A warm woolly hat
It's widely known that you lose most heat through your head so the last thing you want is for your little adventurer to catch a cold from playing out in the rain.
A soft, warm, woolly hat is a great way to keep them warm when it is wet and chilly outside. JCB's distinctive, knitted beanie featuring JCB's brand colours is a perfect example of "an adventure ready" headwear. With this cosy hat on, your child can forget about cold weather and just focus on having fun!
Mud-resistant overalls
When playing out in the rain, it is inevitable that your kids will get muddy so why let them ruin their best clothes?
Dress them up in clothing specially designed for the outdoors.
With our kid's JCB overalls, not only will your child stay warm and their clothes protected but they can look like one of the JCB construction workers too!
Inspire your kids' imagination and make them experience what it looks like to be a part of the JCB team!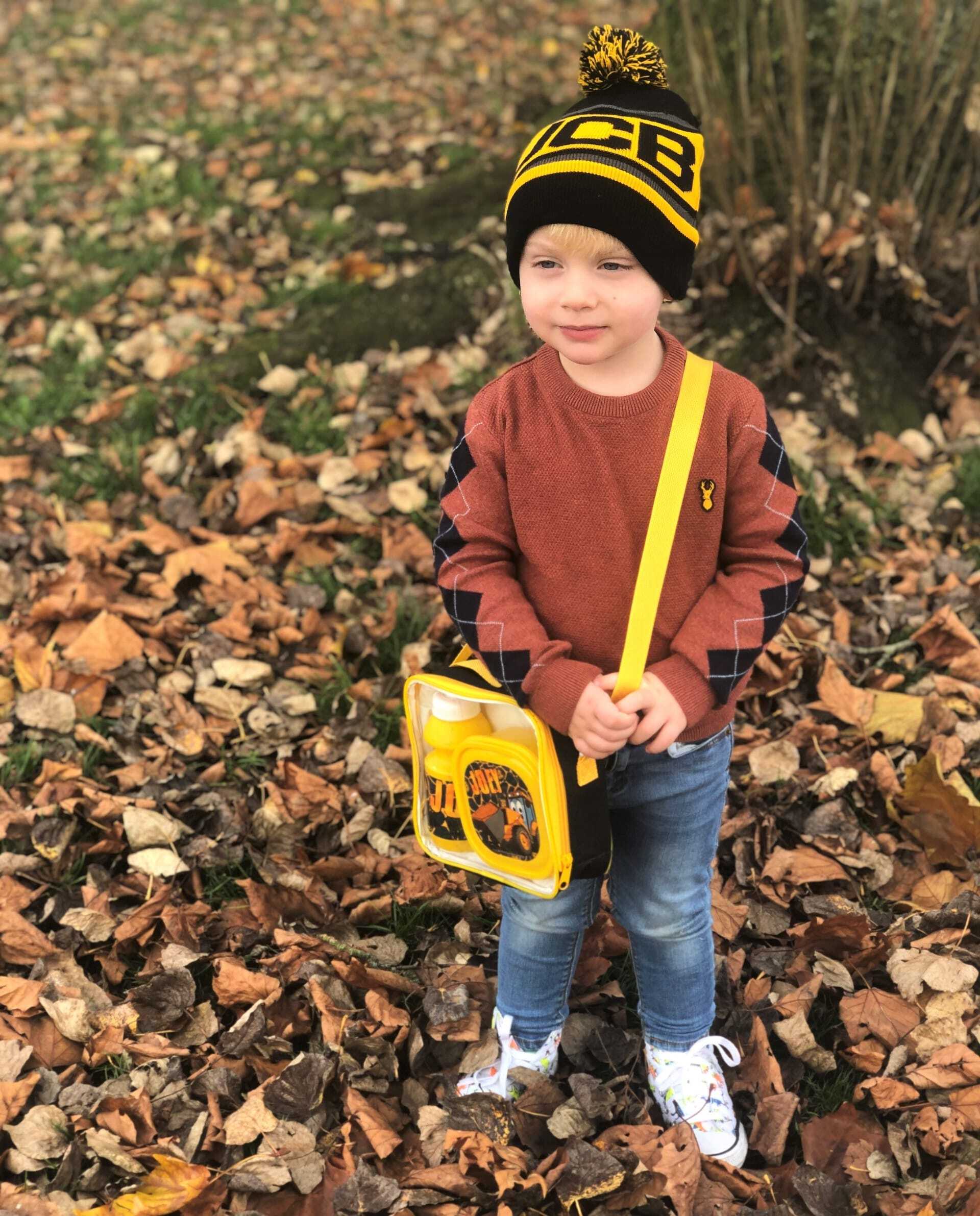 An adventure-ready backpack
When adventure calls, it is important to be prepared. Whether it's snacks or spare clothes, with a backpack, your child will have everything they need for the adventure ahead. However, not just any backpack will do. You need to make sure that it is sturdy and weather-resistant. Our JCB-themed backpacks give you just that, with plenty of space for all the things your adventure seeker may need!
Don't put a damper on your kids' adventure by not dressing them appropriately. By ensuring that they are well equipped for all possible weather conditions, you help them enjoy their experience even more!