JCB currently hold 3 official guinness world records for speed! The first was set in 2006 at Bonneville in the USA and saw the JCB Dieselmax set a record of 350 miles per hour (mph) – the fastest diesel-powered car ever. There was a great deal of excitement around the time of the event and we captured the sleek speedstar in 1:50th scale with a die-cast metal model. The model came with special packaging which set the car on the Bonneville salt flats style base and background. Around 2,000 of those miniature models were made and they are now quite rare to find.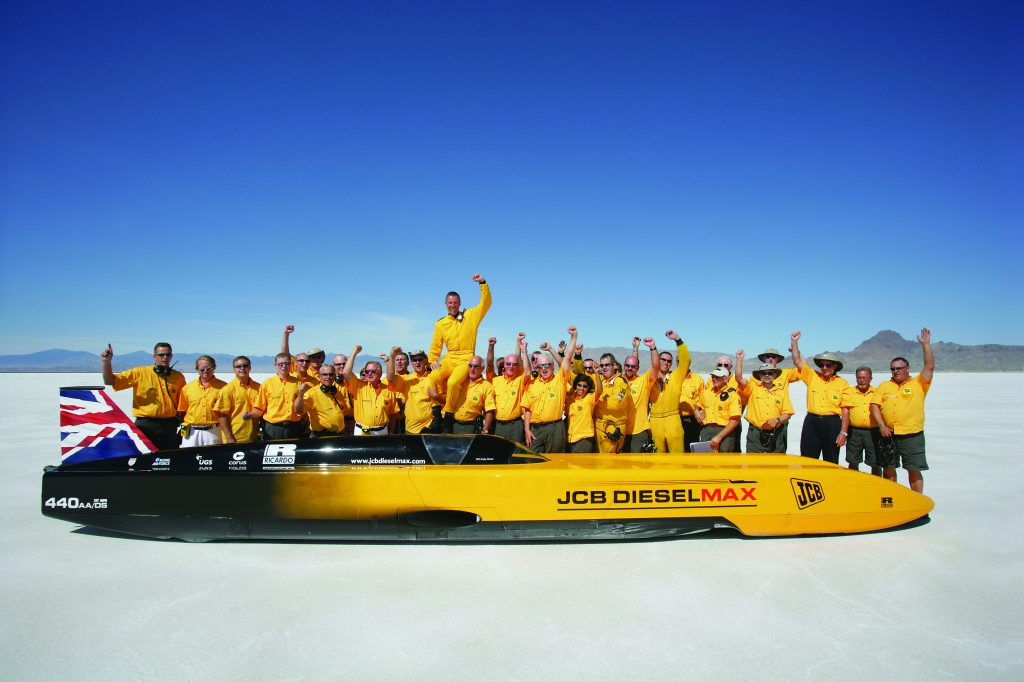 ---
In November 2014, it was the JCB GT that took centre stage in Australia when setting the world record for the fastest Backhoe Loader. Driven by JCB's Matt Lucas, the GT reached an average of over 70 mph. The huge rear tyres and supersized exhausts on the GT were real stand out features on the machine so when it came to creating a model of this record-breaker we felt we wanted to have a more caricature style. A resin model with oversized tyres and posed in 'wheelie' format was produced in limited 600 pcs with a scale of around 1:32.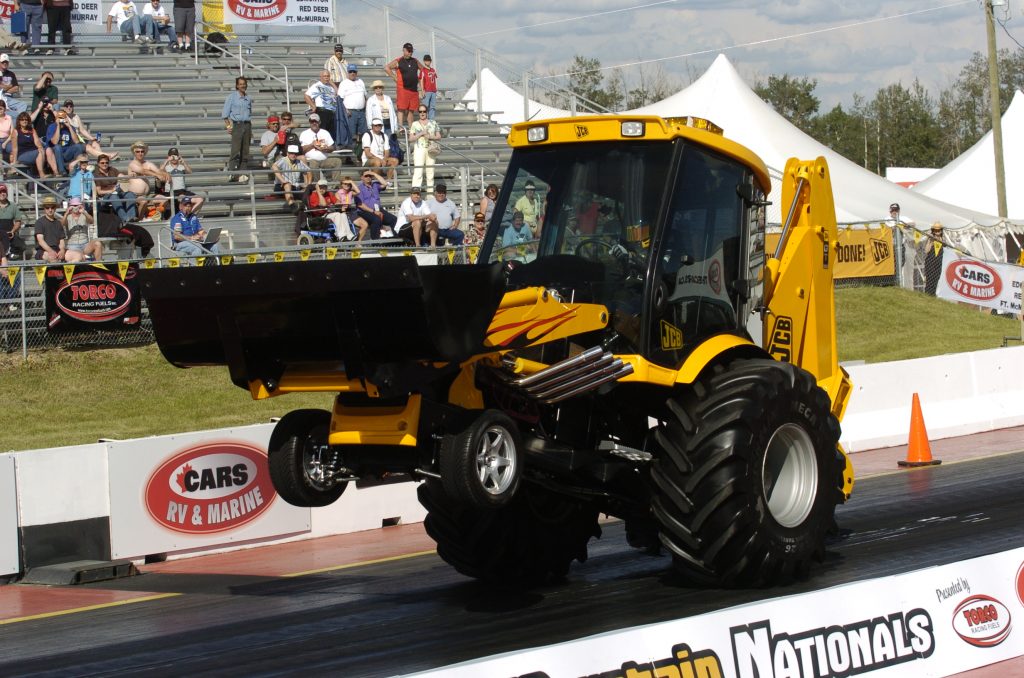 ---
Finally, in 2019 TV motoring star Guy Martin drove a specially modified Fastrac into the record books at Elvington in the UK. The Fastrac achieved an average speed of 135 mph, smashing the previous record. This time we created a detailed scale model of the special Fastrac at 1:32nd scale (2,500 pcs worldwide) as well as a slightly larger Resin model version (limited to 600 pcs worldwide).
Our JCBshop currently sells all the models (except the Dieselmax)