Spring sees the release of 3 new scale model toys to join the growing JCB fleet!
The first two out of the blocks are 1:32nd scale models by Britains, a classic British model brand that celebrate 100 years in 2021. The 1CXT is the smallest Backhoe Loader in the JCB range but it packs a mighty punch when it comes to the number of jobs it can do. Check out our video of the real machine in our Videos section and you'll see what we mean! The model is released in January and features moving rubber tracks, extending rear digging arm (backhoe) and a fully functional front loader arm with shovel (bucket).
The model started life around 12 months ago as real machine data was collected (CAD – Computer Aided Design) alongside photographs from all angles of the machine. The Britains team then create a first (tooling) sample followed by a decorated sample before moving onto make the final production models. There's lots of checking and adjustments made throughout the whole process to make sure the final model is as accurate as possible but also just as important built for play!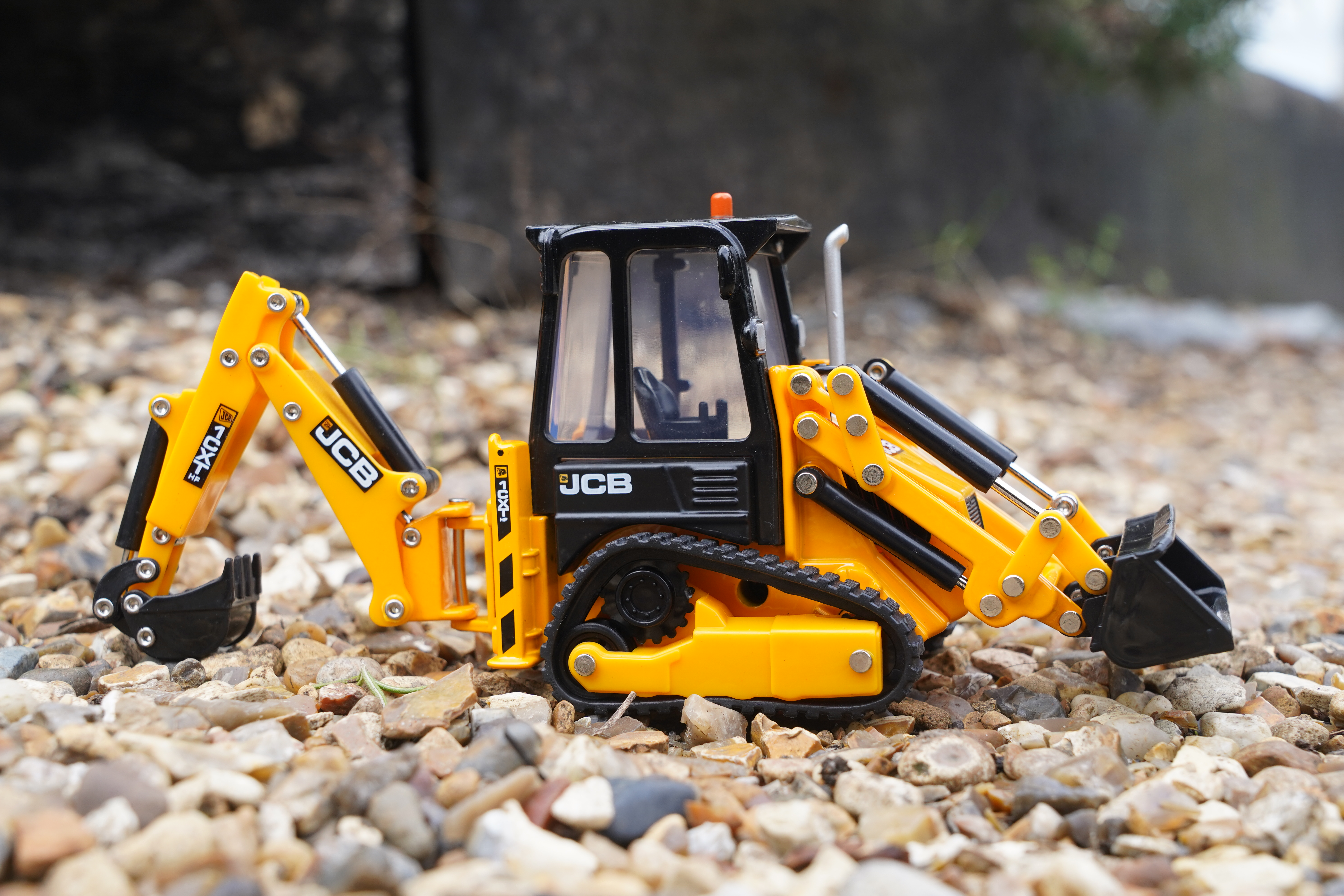 The second 1:32nd scale model is the 6 Tonne Dumper which is launching in February. This model is based on a very new design from JCB and features a swivel tip on the large front bucket (the skip). The real machine version is made at JCB's world HQ in Staffordshire.
The final new toy for Spring is made by Bruder in Germany – the JCB Teletruk. This is in a larger scale of 1:16th and is the first time an electric (zero emissions) machine has been created in scale toy form. Like all Bruder toys the JCB Teletruk features lots of authentic details and functions 'just like the real thing'. Bruder also make many different play figures and accessories to create even more authentic play possibilities for children