As winter has well and truly arrived and it's too cold to play outside, it can be challenging to keep your little ones entertained.
It can be easy for children to be glued to a screen during the colder months. Whether that is a television or a games console, too much screen time can be harmful to a child. Despite the grey, cloudy skies, winter needn't be dull and there is plenty of fun to be had indoors.
If you're struggling to find ways to keep your children occupied, there's no need to worry. We have compiled a list of 5 fun activities you can do with your kids indoors, when it's too cold and dark to go outdoors, that are not only great fun but will help to develop their manual skills and creative thinking.
Some fun stay at home activities for kids include:
Baking
Colouring
Games (not digital games!)
Constructive play
Now, let's break these down and look at how you can make some of these activities fun for children.
Indoor activities for kids
1. Have fun with baking
Being able to bake is an amazing skill to have and the earlier your child starts baking the better. Baking is a great way to spend time with your child whilst having a lot of fun. Not only that, you both get to enjoy a nice treat at the end.  Baking themed cakes or biscuits are perfect for encouraging your child to try their hand at baking. It could be characters from their favourite films or even their favourite animals. If your little one is an aspiring construction worker then our JCB digger biscuit recipes are bound to go down a treat. 
2. Get lost with colouring
It has been proven that colouring has a calming effect, promotes creativity and is ideal for engrossing anyone – especially children. Maybe your child likes flowers, or perhaps they have an interest in animals. Whatever your child enjoys, there are colouring books for just about everything. Does your child love construction? Then we have JCB-themed colouring sheets so your young one can colour their favourite machines to their heart's content.
3. Pick up a book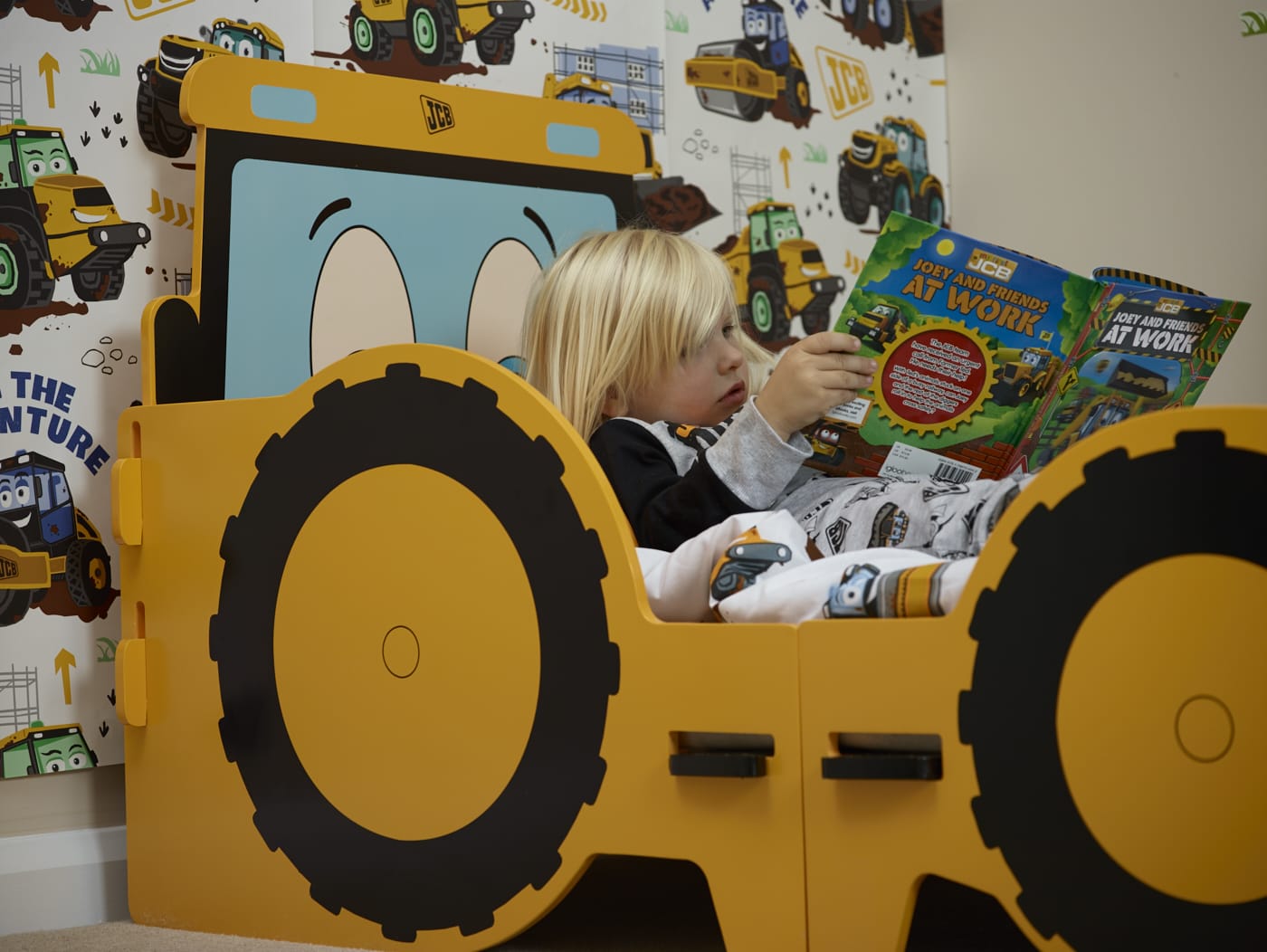 Reading shouldn't just be kept for bedtime. Have you ever been so engrossed in a book that time just flies by? Well, reading with your child not only helps to teach them to read, but it also helps them to use their imagination and have a great time doing so. There are so many children's books out there that you are bound to find one that your child will love. Find your child's interest and fuel their passion.
4. Enjoy wordsearches
Learning new words is crucial for the development of children and wordsearches are a fun way to encourage your child to broaden their vocabulary. Our wordsearches for kids are perfect for the little keen-eyed construction fan.
5. Play builder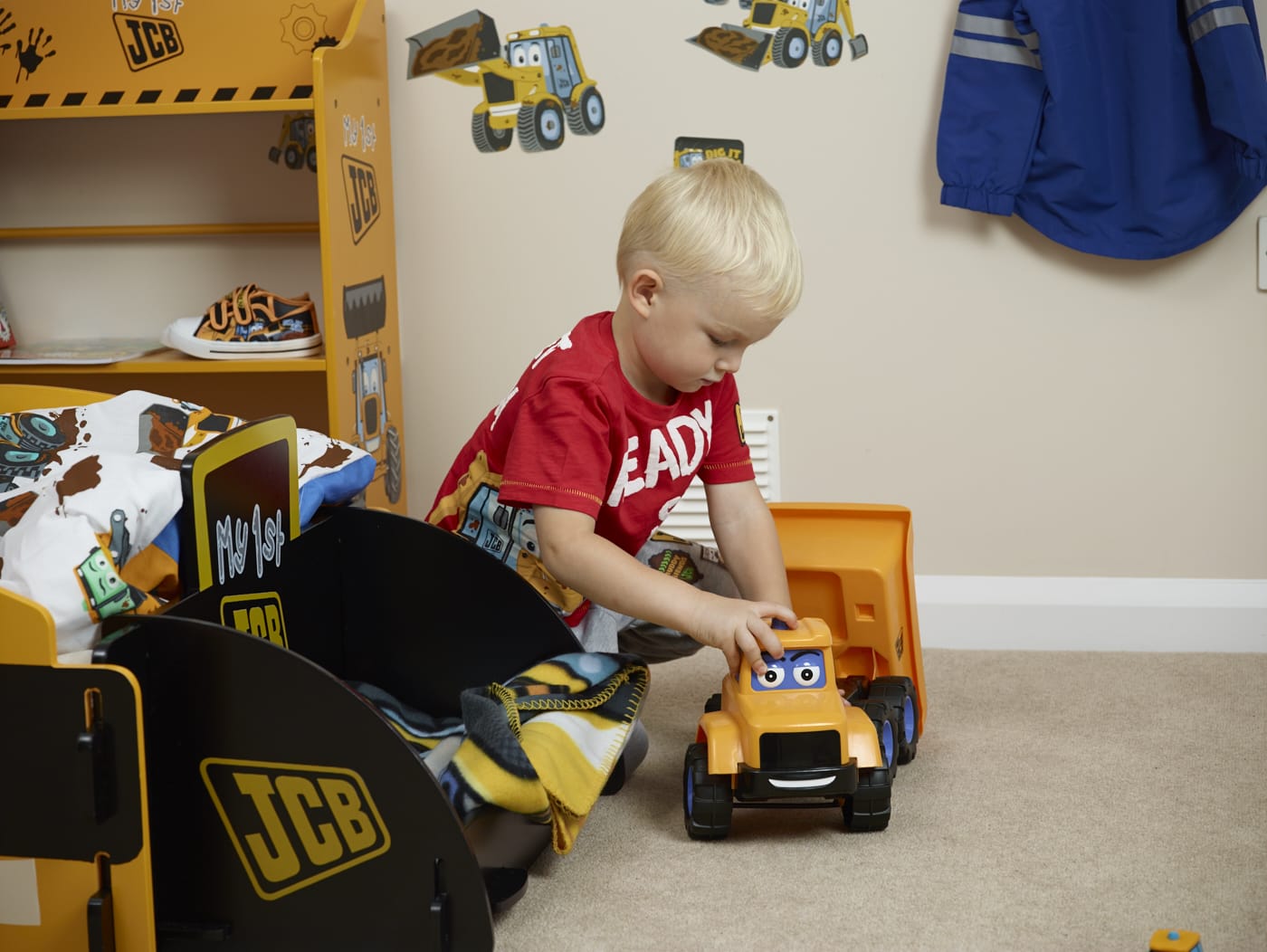 Is your child dexterous with their hands? If so, encourage their inner builder with building activities and toys. Constructive play is all about using objects materials to build and play – helping to develop a child's sense of the world around them and manipulating it to create something new. Building towers and playing with construction toys are both forms of constructive play. Construction toys and constructive play go hand in hand. If you're interested in encouraging your children to participate in constructive play, then activities like our Build Your Own Hydradig activity are perfect for doing so.